City Clean-up week
3 - 7 April 2018
Tuesday 3rd April marked the start of Truro's first ever 'clean-up campaign. The event organised by Truro BID, has seen over 200 community and business representatives volunteer their time towards litter-picking and cleaning within Truro City centre and the surrounding community housing areas.
Working in partnership with stalwart Truronian Paul Caruana, his contacts with community groups and supported by Cornwall Clean, Cormac and Biffa, has enabled this first event to be a huge success with a large number of community organisations joining in including; Truro Lions, Truro Scouts, Cornwall Fire & Rescue, Rosedale Community Association, New Beginning Community Association, Pen An Dre Residents Association and Tregurra Residents Association mobilised by Damien Richards (Community Development Officer for Truro City Council). Truro City Council Parks Department have also been really proactive pressure washing Victoria Square, Lemon Quay and River Street bus stops and Roberts Ope.
Likewise the support has also been strong from our City centre businesses; Wilko, Merchant House, Hawkins Bazaar, Stratton Creber, The Cornish Food Box, Truro & Penwith College, Nalders, Miller Commercial, Pennyworths, Truro in Bloom and The Alverton have contributed to the project.
And we are only part way through the week! MP Sarah Newton and BBC Radio Cornwall's Lawrence Reed will be donning a high-vis and rolling up their sleeves to help out this coming Saturday with a team from Tesco's.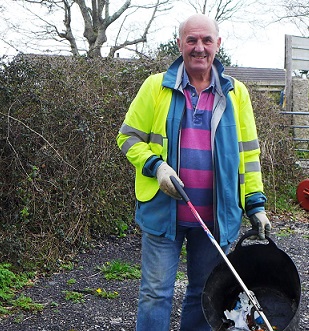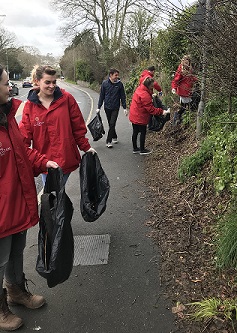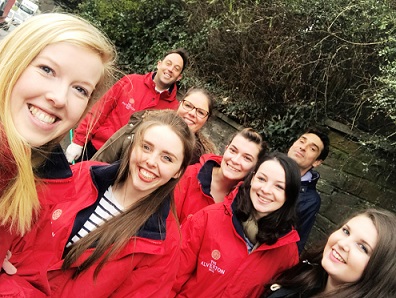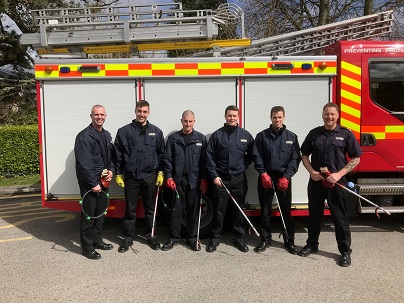 The City Clean-Up event is also incorporating the works of the current ReFill Cornwall, Final Straw and Clean Cornwall campaigns