Christmas
The Christmas offer is still a top priority for many businesses so the BID is working to improve and manage the 'all-round' Christmas offer including the development of more traditional markets and influence a coordinated event programme.
We are now delivering the event management for the annual Reindeer Parade in partnership with Truro City Council and Visit Truro.
The BID funds, maintains and installs the Christmas lighting scheme each year, and are looking to enhance the spectacle with new schemes and integrated digital projections.
Support for the City of Lights event team to deliver this annual event that attracts circa 30,000 visitors and kick-starts Christmas in Truro.
---
Truro Christmas Street Markets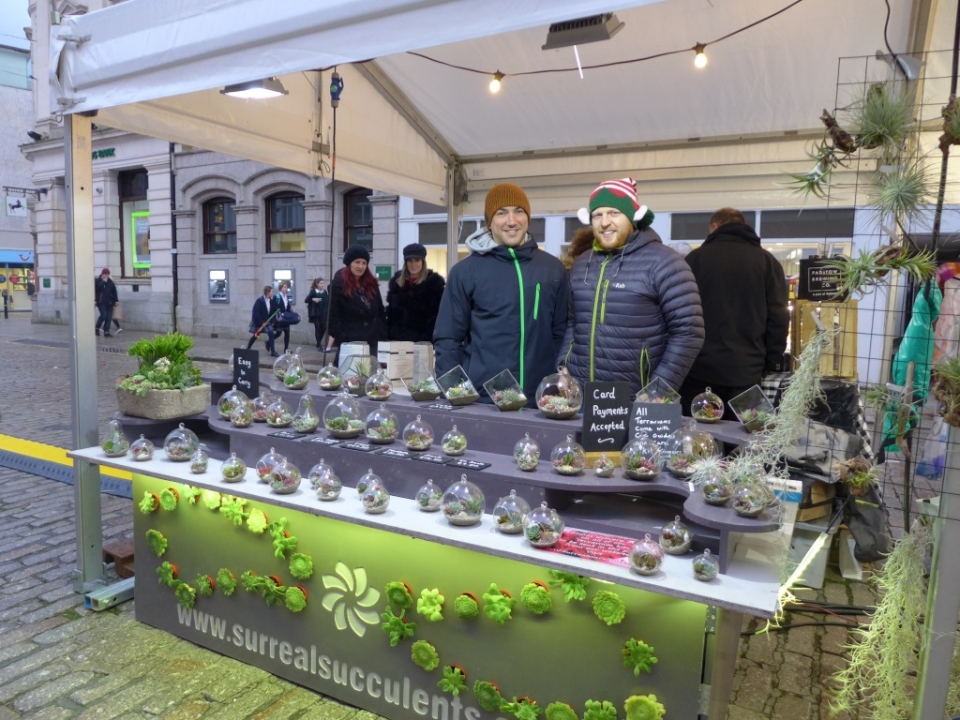 The Truro Christmas Street Markets will be hosted in Boscawen Street every Wednesday and Saturday from 28th November – 22nd December 2018.
Taking place during Truro's busiest period this pop up market is perfectly located to catch every visitor coming into Truro. With great daily rates and with tens of thousands of visitors this is a flexible option for those looking to take advantage of this retail flurry. Building on from previous years the Wednesday market has been extended to be all day with a mix of traders associated with quality gifts, food, drink and street food. Truro is especially beautiful at this festive time of year with its cobbled street and amazing lights.
Wednesday 28th Nov & 5th, 12th, 19th December 09.00hrs – 21.00hrs (set up 06.00 – 22.30)
Saturday 1st , 8th, 15th & 22nd December 09.00hrs – 16.30hrs (setup 06.00 – 18.30)
The Street Markets will be taking place along Boscawen Street and will host a maximum 30 traders and 6 Street Food Caterers. The market will take place all day during the popular night shopping and on the busy Saturdays. Stands sizes and prices will be as follows:
3m x 2m Gazebo Booths general merchandise (Facing Wilko, Phase Eight) Weds £105 + vat Sat £105 + vat
3m x 2m Gazebo Booths general merchandise (Facing Waterstones, Uneeka) Wed £125 + vat Sat £125 + vat
3m x 2m Gazebo Booths 'Food to Go' Weds £125 + vat Sat £125 + vat
Vans (Only six locations) 'Food to Go' Weds £200 + vat Sat £200 + vat
*Double booths may be available
The street plan, electrical and trestle table arrangements are to be confirmed. Booking will be taken in blocks of two dates. If you would like to book for the markets please contact Truro BID, Alun Jones
alun.jones@trurobid.co.uk