Pydar Pop-Up
As part of the Pydar Street Regeneration Project, and with funding from Cornwall Council, the former Hardy's Carpet Unit on St Clement's Street has been turned into a community space whilst regeneration plans are being developed. This 'Pydar Pop-Up' space, which is leased by Truro BID, was being booked for community activities, meetings and light entertainment before the coronavirus outbreak.
Bookings for the space will resume once it is safe to do so, please email: PydarPopup@trurobid.co.uk for details.
For more information on the Pydar Street Regeneration Project see the media release from Cornwall Council from December 2019.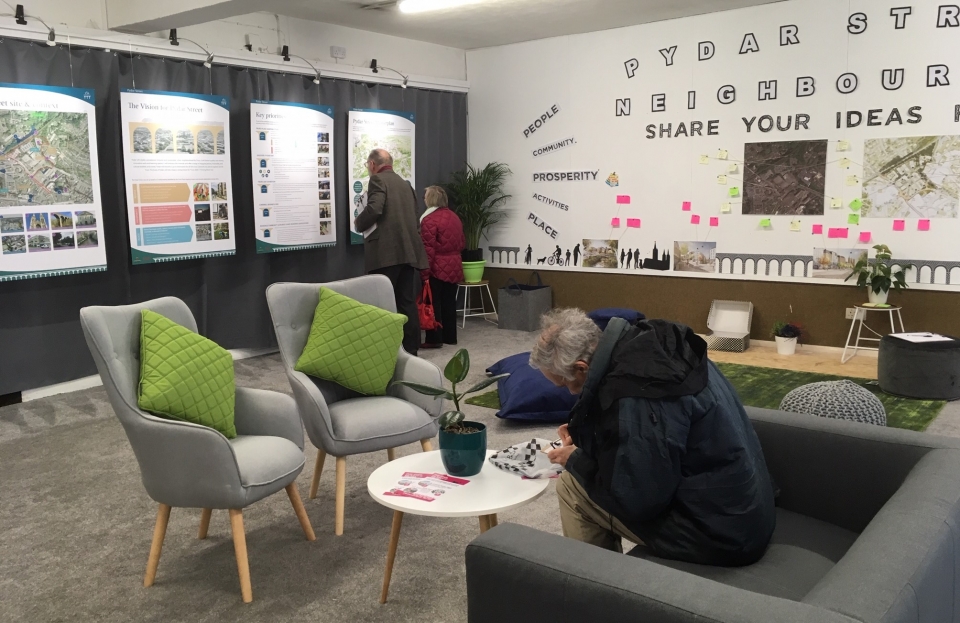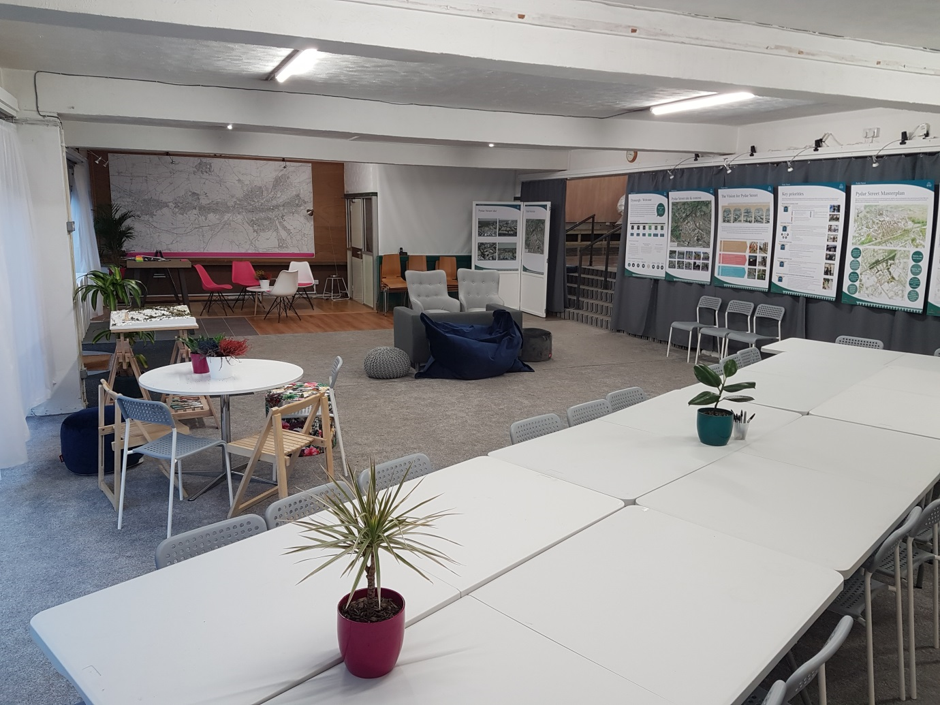 Call for Artists to Create Mural
The Pydar Pop up has a blank wall for a collaborative piece of artwork to be created by an artist and delivered in collaboration with the community members of Truro. This artwork will form the part of the backdrop to the space. It will be in place while Pydar Pop Up exists and then the plan is for the for the artwork to find a new home within the main Pydar Street development.
This project is run by a steering group made of members of Cornwall Council, Truro City Council, and other representatives of Truro's community.
In February we were looking for an artist with the skills and vision to create a bold mural work which responds to and enables residents/visitors to explore the themes and stories of Truro. The selected artist will engage with diverse members of the community to create this mural. For details please have a look at the Pydar Pop Up Artists Brief. The deadline to apply was 13th February 2020 and interviews were held in Truro early March before the coronavirus outbreak.