Pydar Pop-Up
As part of the Pydar Street Regeneration Project, and with funding from Cornwall Council, the former Hardy's Carpet Unit on St Clement's Street has been turned into a community space whilst regeneration plans are being developed. This 'Pydar Pop-Up' space, was leased by Truro BID from September 2019 until March 2021, and was booked for community activities, meetings and light entertainment before the coronavirus outbreak.
Bookings for the space will resume once Covid-19 restrictions are lifted please email the new leaseholder: pydarpopup@saltprojects.co.uk for details.
For more information on the Pydar Street Regeneration Project see the media release from Cornwall Council from December 2019.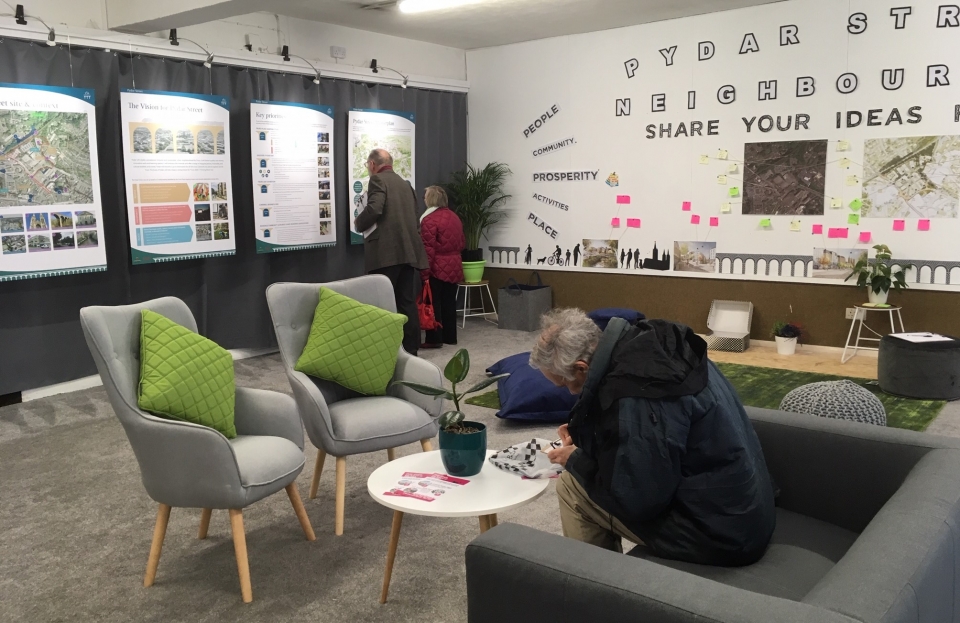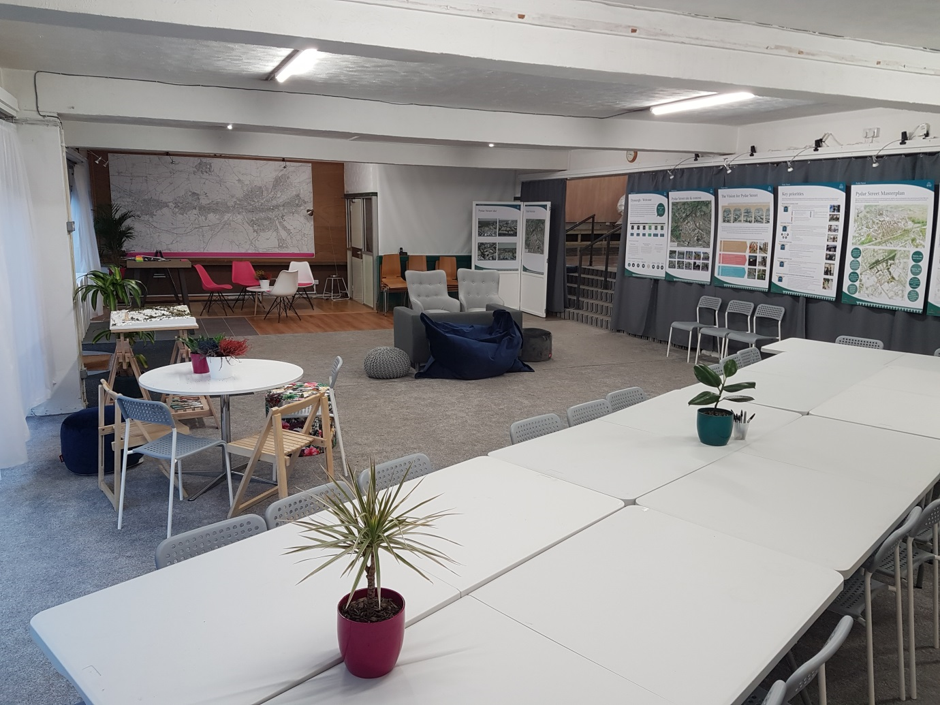 Pydar Pop up given a boost due colourful mural
The community space was brightened up in 2020 with a bright and colourful mural.
Local artist Cassie Penn who produced the artwork for the space, engaged with members of the Truro community to influence the mural design. The impressive mural sits on the back and side walls inside the Pydar Pop-up and measures 26 metre long.
The artwork depicts the beautiful green valley and gardens of Truro and includes trees and flowers that are featured in Victoria Gardens. At either end of the mural, the trees feature wishes from the Pydar and Truro community which include 'more green spaces and wild areas' and 'a fountain splash zone for little ones to run through in the summer'.
For more information see the press coverage following our media release with Cornwall Council.